Last Updated on March 17, 2023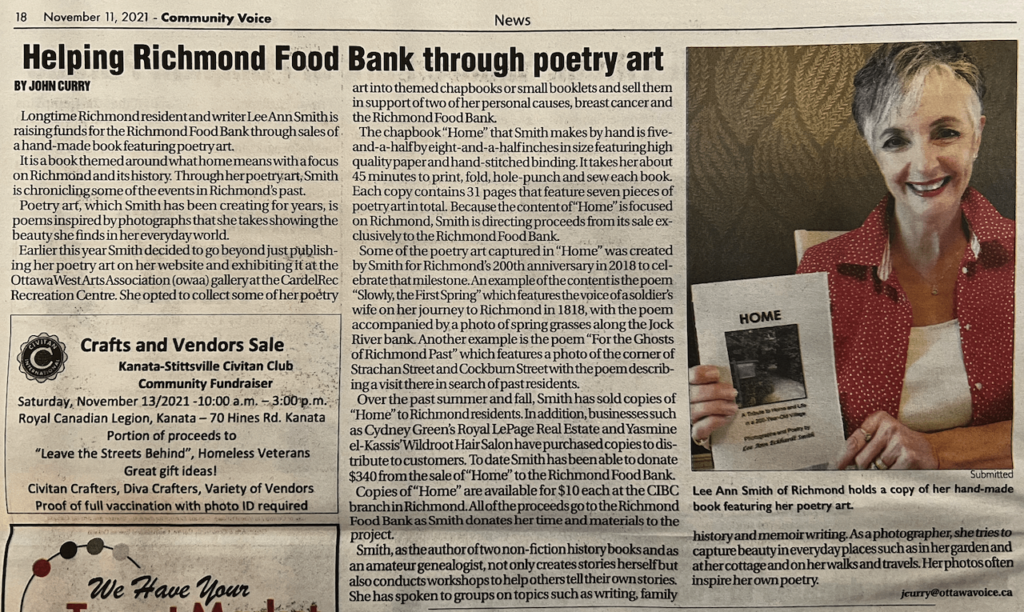 We would like to extend our thanks to local author, Lee Ann Smith, who has donated $340 from the sale of her book, Home, to the Richmond Food Bank. She was featured in a recent article in the Community Voice newspaper for these efforts.
To view the PDF edition of the Community Voice featuring this article, click here.